The car made it to Hamilton and back without incident. Parachute went smoothly, and my idea of selling marshmallows and chocolate sprinkles with the hot chocolates went down really well. It was a joy to be back in that atmosphere where just about anything goes. A regular feature was the plastic chairs. We had several hundred around the cafe; it was the focal meeting point for the site. At intervals, everybody would pick up their chair, wave it above their head and cheer. Absolutely no reason for it, but just for the sake of it. I'm told that there was a mob of about 200 running round the site carrying chairs. This was just before I arrived, so I guess they brought them all back since we had plenty at the cafe.
People would dance out in the driveways. Two girls surrounded me at one point, dancing and waving their arms at close range. They then took off and went somewhere else. I think my look of general confusion was probably the desired result. I have photos of people playing guitars, sleeping on chairs and camping on the road in sleeping bags. We ran out of the high caffeine drinks at about 3:30am on the last night.
Peggy has been here from Singapore since last Friday, and has been on a few trips out with Bronwyn and the girls. She's also learnt how to shift hay bales, and Bronwyn's brother Neil gave her a ride on the motorbike. Bronwyn wants to visit Singapore at some point, but that depends on whether she can earn some money (and not spend it!) Currently they are waiting at the airport. Peggy's flight was cancelled, and she was in a queue for the information desk. Could be there a while. Might end up having her back for another night!
It's been dry, but very humid here. Might water my trees this weekend anyway, although there are storms brewing up near Fiji. I've been collecting seeds from some of the older trees so I can try growing them myself.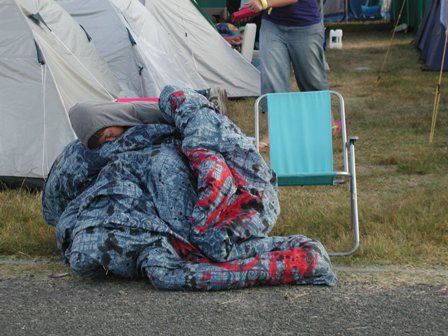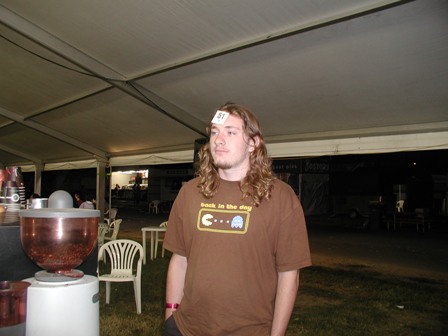 [ 1 comment ]
( 7295 views ) |
permalink
|



( 2.9 / 1246 )
---
<<First <Back | 71 | 72 | 73 | 74 | 75 | 76 | 77 | 78 | 79 | 80 | Next> Last>>